Testimonials
Celebrity Reviews
American actor, voice actor, comedian
Jason Alexander
"He defiantly has some great moves" 
(Seinfeld fame, director, and practitioner of Magic)
The Dave Matthews Band
Dave Matthews
Performed & was an effects consultant in a 2009 video shoot with Dave Matthews from the The Dave Matthews Band 
(Dave Matthews and Captain Faust on a video shoot in N.Y.C. in 2009)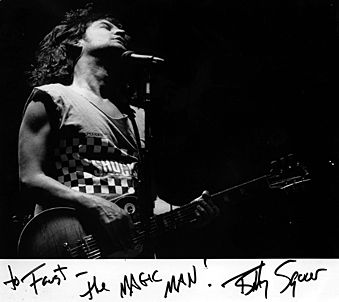 Rock Musician
Billy Squire
"My Dear Captain Faust, 
Thank you for today's performance! Children rarely have a chance to be transported to a world of magic and wonder- right before their eyes. Everyone, old and young alike, was captivated by your masterful illusion and slight of hand. Your kindness toward the kids was heartfelt and appreciated. There was never a dull moment, what with the birds, snake, tattoos, balloon sculpture, and a visit from none other than their favorite mascot TV character. 
I thoroughly enjoyed it. I wish you much success and look forward to see you at another performance by Captain Faust and the Magic Circus." 
CEO of 16 mm Film Restoration Company
Anthony Toratoni
"By far Captain Faust is not only the best Magician we had for our company events, but the best corporate entertainer. He not only amazed my employee's children, but also amazed the adults with his spellbinding closeup magic and parlor stage act with his beautiful animals"
(Worked on projects for N.A.S.A. Shell Oil, Exxon, PBS, CBS, Fox, NBC, ABC, Discovery Channel, History Channel, Military channel as well as many more!)
Joyce Holden was responsibilty for introducing me into show business. I first started in modeling and commercials back in 1969-1975. That eventually led me to the Charlie Lowe Studios In Carengie Hall.